Daimler has replaced Volkswagen Group as the most innovative automaker in the area of connectivity.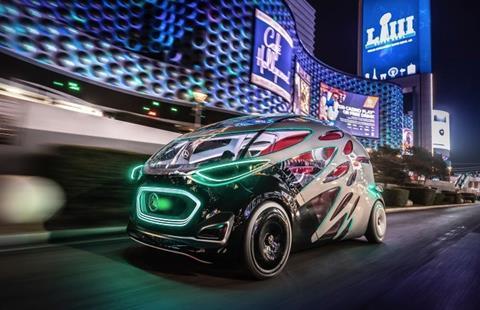 Daimler has replaced Volkswagen Group as the most innovative automaker when it comes to connected-car technologies, according to a new study. BMW follows its two rivals in third place.
The study conducted by carIT – a sister publication of automotiveIT International – and Germany's Center of Automotive Management (CAM) found that Chinese automakers in particular moved up the ranks last year, with nine Chinese companies now among the Top 20. Geely, the owner of Sweden's Volvo Cars, took fourth place in the rankings.
"There's no doubt that we are at a turning point in the automotive industry," said Stefan Bratzel, head of the CAM institute and the researcher overseeing the study.
"The established manufacturers from Europe and the US are increasingly getting competition from rising stars from China in the area of connected-car technologies," he added.
CAM looked at the connected-car innovations announced last year by the world's 30 biggest automotive groups. The study covers new technologies in assistance and safety systems, HMI and infotainment.
Stefan Bratzel: "Chinese brands are catching up massively in development and innovation."
The fact that there were 649 connected-car technologies submitted for the study underscored the growing importance of this automotive area. CAM said more than 53% of all innovations presented by the automakers involved connectivity. By comparison, only 29% fell into this category in 2010.
VW Group's banishment from the number 1 spot mostly reflected a decline in the innovative power of the core VW brand, the study concluded. In contrast, the group's premium brand, Audi, registered a strong innovation performance in 2018.
Daimler claimed first place by more than tripling the number of innovations it undertook in 2018.
CAM noted that VW's weakness marked a general trend among volume brands. Toyota fell from 4thto 11thplace, Ford dropped from 5thto 9thplace and PSA tumbled from 7 to 18.
Bratzel attributed the decline among volume brands to several factors. "Vehicle architectures are getting more and more complex," he said. "That seems to build barriers for some and slows down some of the innovation."
The analyst also said Chinese brands are a bigger factor than before. "They are catching up massively in development," Bratzel said. "Some are not just drawing level, but they are taking it up a notch with their innovations."