Toyota and Denso plan to bundle resources to research what kind of semiconductors will be needed in cars to power next-generation mobility.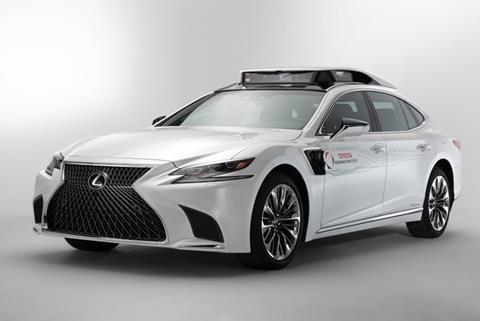 The Japanese automaker and the the automotive supplier group will – in April next year – establish a joint venture company to strengthen R&D operations in what they believe is a key technology area for the industry.
Denso will hold a 51% stake in the new company, while Toyota will be the minority shareholder with 49%.
The new venture will, in particular look at "the basic structure and processing method of next-generation semiconductors and develop electronic components by implementing semiconductors," Toyota said in a press release.
It cited a need to develop next-generation semiconductors that can help improve the technologies underpinning connected cars, automated driving, sharing mobility and electrification.
Denso and Toyota agreed last year to consolidate electronic components production and development functions within the supplier group. That agreement was finalized in April of this year.
Toyota Motor owns close to 25% of Denso.
Separately, Reuters reported Sunday that Toyota is joining the Apollo autonomous driving platform that is under development by Chinese internet group Baidu.
Baidu will help Toyota with software support for the carmaker's development of its e-Palette multi-purpose autonomous vehicles, the news agency said.
Baidu is also cooperating with Chinese carmaker Geely, owner of Volvo Cars, on artificial-inelligence applications for new mobility.