The Volkswagen Group is planning a significant increase in its in-house software development for vehicles and vehicle-related services through the creation of new software unit, "Car.Software", led by Christian Senger (pictured).
The unit is expected to group more than 5,000 IT and software experts together by 2025. By then, the group aims to increase its in-house share of car software development to around 60%, up from 10% currently.
At the core, this strategy will include the creation of a uniform software platform covering basic functions for all group vehicles. This platform will include a common vehicle operating system, "vw.os" and the Volkswagen Automotive Cloud, which the company is developing together with Microsoft Azure, to allow for central processing of apps and services, and allow for over-the-air updates.
The goal is for all group vehicles – a fleet of more than 10m new vehicles per year – to run on this platform by 2025, starting with the Volkswagen ID 3, set to be launched later this year.
Christian Senger, member of the board of management since March at Volkswagen Passenger Cars for the newly created Digital Car & Services unit, compared the strategy to Volkswagen's efforts to standardize vehicle engineering and production across platforms to gain economies of scale.
"We will develop software with uniform basic functions for all group brands, which will allow us to drastically reduce complexity," he said. "In the medium term, we will benefit from the scale effects of our group. This is especially meaningful in the software field and will lead to tremendous cost advantages."
According to Senger, this standardization will help to reduce the complexity in managing connections between hardware and software, including by reducing reliance on third party developers. Currently, Volkswagen brand vehicles typically have up to 70 control units containing software from 200 different suppliers; engineers and developers must also integrate different systems with similar functions such as infotainment and navigation.
"We devote a large part of our energy to technical integration and rely very much on the developments of third parties. For the future, this is not efficient. We need to be the ones who develop the software, set the standards and make them available to all brands and suppliers," said Senger.
He adds that Volkswagen was the first automotive manufacturer to separate its organizations between the development of hardware and software in the company to allow for faster development cycles.
Sharing a common operating system and cloud will also benefit the group's 'digital ecosystems' for offering digital services. This would include common services for things like finding electric charging stations, or different in-car payment methods, for example. Volkswagen has already been expanding apps and services across its Volkswagen We platform, more of which could be the basis for group-wide applications.
However, a common software platform will still leave room for group brands to individualize their software features and retain development for hardware, added Senger. "The division of labor is simple: in our responsibility to the group, we will define the software platform with basic functions for all. This way we will a virtual shelf which the brands can make use of."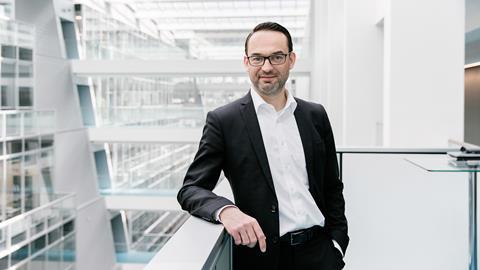 IT investment and recruitment continues apace
The in-house software group is intended as an 'agile unit' that will include software development, electrical and electronics development, connectivity, automated driving, user experience, cloud architecture and e-commerce together.
"We want to create a powerhouse for the digital car and cloud platform with the best digital experts in the world. We are convinced that Volkswagen will show what it can do. We will make software the core competency in our company," says Christian Senger.
To achieve this goal, the company is planning a recruitment drive to find new talent IT and tech, as well as to consolidate strategic partnerships and acquisitions in the digital space. Volkswagen expects to have 500 experts in the software unit this year, 2,000 in 2020 and 5,000 by 2025.
"Car.Software" will focus on five main areas: operating system and connectivity; intelligent body and cockpit; automated driving; vehicle and energy performance; service platform and mobility services.
Volkswagen brand has also recently announced a €4 billion ($4.48 billion) investment in modernizing corporate IT systems and in creating 2,000 new jobs by 2023 in IT and software-related areas across business functions in the group, Volkswagen brand and components – even as it looks to cut unproductive jobs elsewhere. Along with the creation of its Automotive Cloud for in-vehicle IT for Microsoft, the company has also announced that it will develop an industrial cloud for manufacturing and logistics operations with Amazon Web Services.
Earlier this week, Volkswagen Group opened a new IT data center for digital vehicle development in Norway.