Volkswagen and its Chinese joint venture partner FAW-Volkswagen will together develop new digital services for VW brand models that are increasingly expected to have full connectivity on board.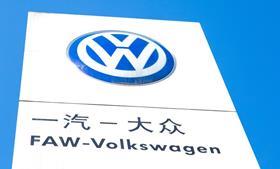 "Developing digital offers for our Chinese customers is one of Volkswagen's key focus points," the VW brand's China boss, Stephan Woellenstein, said in a press release. "As we are starting to fully connect our models, so comes the opportunity to enrich our customers' lives with high-quality digital services."
VW and its partner will jointly invest RMB 1 billion (131 million euros) in a joint venture that will be based in Chengdu and will be called MOS Intelligent Connectivity Technology Co. Ltd (MOSI).
MOSI will develop digital services for all Volkswagen models of FAW-Volkswagen from the end of 2019 onwards.
Dong Xiuhui, commercial vice president of FAW-Volkswagen, said the establishment of the joint venture "marks the official arrival of the digital era for FAW-Volkswagen."
VW said the new company will focus on developing customer-centric connected services and boost its data-analytics competence.