The Renault-Nissan-Mitsubishi Alliance has launched a Microsoft Azure-based cloud platform for connected services.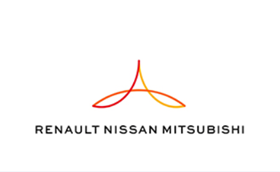 The three carmakers, which are closely entwined through various cross-shareholdings, said the so-called Alliance Intelligent Cloud will let them deliver in-vehicle connected services in nearly 200 markets. The platform uses artificial intelligence and Internet-of -Things technologies to deliver services based on vehicle data.
"We have built an intelligent cloud platform that sets the pace for our industry." Kai Mos, global vice president of Alliance Connected Vehices, said in a press release.
The first vehicles to have technology based on this cloud will be the new Renault Clio and selected Nissan Leaf models to be sold in Japan and Europe.
The cars will have seamless access to the internet, remote diagnostics, continuous software deployment and a range of infotainment options.
The three carmakers said their new cloud platform is highly scalable and will consolidate various legacy systems that have, until now, been used to offer connected-car features.
The Alliance Intelligent Cloud also has the capability to connect vehicles to future smart-city infrastructures.