Porsche Digital, the premium vehicle manufacturer's customer and UX innovation division, has opened an office in Atlanta at the headquarters of its North American division, its second US location after Silicon Valley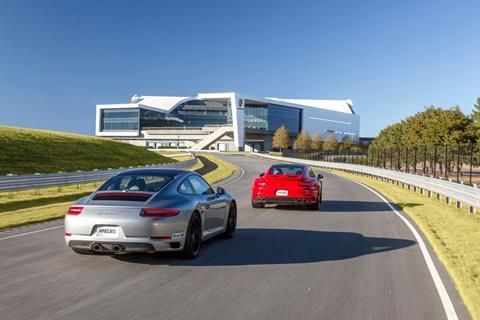 Porsche's digital competence center already operates a facility in Silicon Valley, but sharing a location with regional headquarters will offer opportunities to work closely with other brand divisions.
"The Atlanta team will collaborate with the global project organization from a local market perspective to make sure the best new digital tools are also customized to our users," Klaus Zellmer, CEO of Porsche Cars North America, said in a statement.
Porsche Digital Atlanta will further develop the My Porsche customer portal and the unit will work on a diigital sales platform that will underpin future new business offerings.
Porsche Digital, which was founded in 2016, is a separate division of the Volkswagen-owned Porsche Group. It is headed by Mattias Ulbrich, who also serves as CIO of Porsche.
Between Silicon Valley and Atlanta, Porsche Digital expects to employ around 45 staff in the US.
The two locations are part of a global network that includes offices at Porsche's base in Ludwigsburg, Germany, as well as in Berlin, Shanghai and Tel Aviv. Globally, the digital division, whose mission is to identify and develop digital customer products and business areas, has a staff of around 120.