BMW's CEO is pointing to digital technology, including virtual simulations, as a means to save huge amounts of money.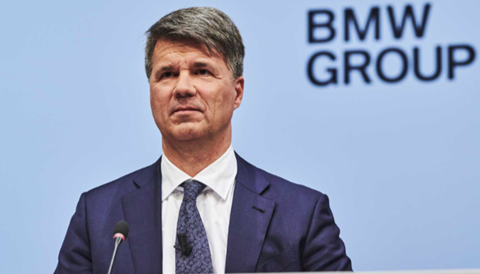 BMW, facing high investments in electric powertrains, plans to lower costs by, among other things, stepping up the use of digital technologies across all operations.
The premium car maker said it can significantly accelerate processes through digitalization and it projected that development times for new vehicles can be cut by as much as one third.
BMW also said digital simulations and virtual validation could eliminate the need for aroudn 2,500 prototype vehicles by the end of 2024.
The company said a reduction in product complexity, stepped up digitalization and other measures will result in savings of 12 billion euros by 2022.
The Munich-based car group also said 50% of today's drivetrain variants will be cut from 2021 onwards, indicating that more battery-electric and hybrid vehicles will start replacing those with internal combustion engines.
The BMW group delivered 130,000 battery-electric vehicles and more than 220,000 plug-in hybrids last year for a total of 350,000 units. In 2019, it plans to raise electric-vehicle production to to 500,000.
"We are systematically investing in our range of electrified vehicles," BMW CEO Harald Krueger said at a press briefing.
The BMW chief didn't join calls by Volkswagen Group executives for a stronger focus on battery-electric vehicles. Instead, he said: "We also will create additional flexible platforms for various types of drivetrains: combustion engines, plug-in-hybrid and electric drive trains."
Krueger touted his company's commitment to hybrid-electric powertrains, which he said were "a great way to get customers excited about electric driving. " And citing the rollout of the next-generation BMW X3 medium SUV, which will come with a hybrid powertrain, he added that "2019 will be our year of the plug-in hybrid."