The French-based automotive supplier has invested in GuardKnox to help secure vehicle connectivity and data processing.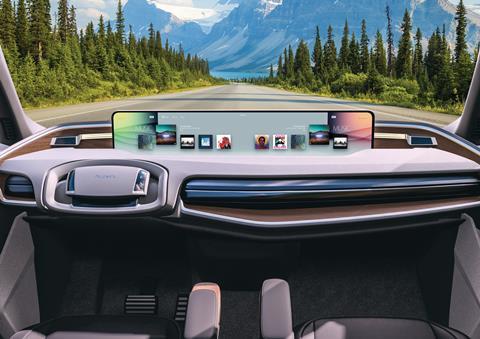 Faurecia, a global supplier of interior and cockpit systems, emission control and seats, made the undisclosed investment through its corporate venturing fund, Faurecia Ventures. It is the latest in a series of investments and partnerships that the company has made to ramp up the development and rollout of digital services for connected cars.
GuardKnox provides software and hardware for vehicles and the automotive industry. Its products protect both individual vehicles and electric control units (ECUs) in their connectivity, as well as central servers and networks, including for high-volume, data processing and storage, and cloud connectivity.
GuardKnox's current customers in the automotive sector include work with Porsche on vehicle customization, Daimler for Bluetooth connectivity and DXC.technology for fleet monitoring.
Uri Pachter, managing director of Faurecia Security Technologies, Faurecia's Tel Aviv-based cyber-security arm, and also a member of the board directors for GuardKnox, said that Israel had become the leading ecosystem for cyber security for the automotive market.
"Identified through our Tel Aviv technology platform, we strongly believe GuardKnox is the best partner to provide us a competitive advantage in securing user experiences in the cockpit of the future," he said.
"This investment enables GuardKnox to continue its growth, expansion and industry leadership position," added Moshe Shlisel, CEO of GuardKnox.
GuardKnox's founders and key executives, including Shlisel, are former officers and experts from the Israeli Air Force. The company also has a number of executives with senior automotive responsibility on its board of directors and advisory board, including Steve Girsky, a former vice chairman of General Motors, and Mary Chan, who had senior roles within Onstar, GM's in-vehicle connectivity subsidiary.
The investment came through Faurecia Ventures, which focuses on supporting firms focused in particular on sustainability and connected cockpit technology. Faurecia Ventures has four global offices, including in Tel Aviv; in Silicon Valley; Toronto, Canada; and Shenzhen, China.
Faurecia Ventures typically focuses on early stage investment in startups in which it can then work directly with to integrate technology into its products. "We only invests in startups with which we have professional teams within Faurecia who are going to work with the startup to innovate, to develop a new product or service for our customers," said Eric de La Gironière, vice-president of Faurecia Ventures (see video below).
GuardKnox is Faurecia Ventures tenth investment to date. Others include wireless charging firm Powersphyr, sound system specialist SubPac and smart surface startup Tactotek.
Faurecia has also been on something of an acquisition streak. Recently, it acquired infotainment supplier Parrot, and Chinese electronic firm CoAgent. The company recently completed its acquisition of Japanese infotainment firm, Clarion, and has established a new electronics business group based in Japan to gather these recent additions.
The company also has a strategic agreement with Accenture to develop prototypes and new ventures in digital services for connected and autonomous vehicles. In an interview earlier this year with automotiveIT International, Faurecia CIO René Deist said that the company was aiming to increase its staff across such digital initiatives to 700 people.