Automotive IT and digital veteran Mamatha Chamarthi took on the chief information officer role at Fiat Chrysler Automobiles in April – and she may be set to lead key elements of its digital transformation at a critical time.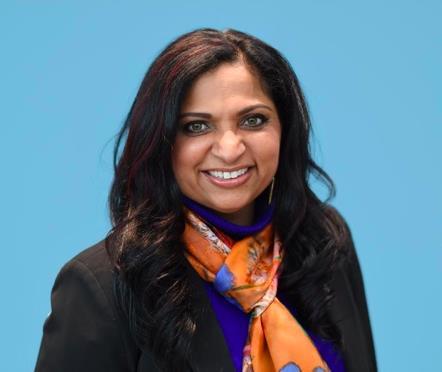 Chamarthi moves to FCA from automotive supplier ZF Friedrichshafen, where she has served as CDO since 2017 and was responsible for the group's digital strategy and for driving change across all parts of the organization.
She took up that position following various IT roles at TRW, the US supplier group that was acquired by ZF in 2017, as well as earlier IT roles at Chrysler.
FCA said Chamarthi will oversee all information technology applications and infrastructure that supports its business units in the US, Canada, Mexico and Asia Pacific.
FCA has so far mostly stayed clear of discussing what the carmaker is doing to keep pace with the digital transformation of the auto industry. The new CIO may adopt a more proactive stance in this regard. At ZF, Chamarthi took an active role in developing new digital business models, notably with the gola of becoming a more proactive supplier of software and digital services.
FCA, a 2014 merger of Italy's Fiat and Chrysler of the US, has been focused mostly on streamlining operations and fine-tuning its product portfolio to adapt to fast-changing customer requirements.
More recently, FCA has been adjusting to life after Sergio Marchionne. The former CEO, who masterminded and implemented the Fiat-Chrysler merger, died unexpectedly last year.
Chamarthi joins FCA at a time of continuing uncertainty for the car company, which announced last week that it is pursuing a 50-50 merger with France's Renault to form the world's third-largest automotive group.
If that merger happens, the India-born CDO will be able to use her experience gained in previous major integration exercises. Chamarthi was heavily involved in the digital integration of ZF and TRW and in the 1990's also worked at Chrysler during most of the period when the American carmaker was owned by Germany's Daimler. Among the roles she held with the carmaker at the time included project mananger for post-merger technology integration. She had a lead role in the company's e-business strategy, and later at Daimler Financial Services.
At ZF, Chamarthi also took a lead in developing stronger links to software and digital talent in India – which is a key manufacturing and export hub for FCA.