Renault and Nissan have signed an agreement with Waymo to jointly explore the feasibility of driverless mobility services.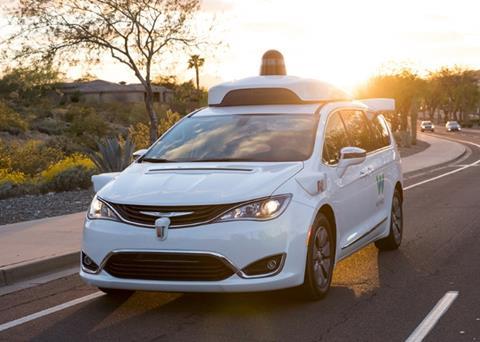 The announcement comes as auto manufacturers face the likelihood of slower sales in mature markets, while at the same time having to invest billions of dollars in new powertrain and connected-car technologies. Against this backdrop, many carmakers have been stepping up efforts to develop new revenue streams, notably in the area of mobility services.
Renault and Nissan, together with Mitsubishi, form one of the world's biggest automotive groups with more than 10 million units of annual sales. They said in a press release that they will, in first instance, explore mobility-service options with Waymo in their respective home markets, France and Japan. At a later stage, projects may be launched elsewhere. Waymo is owned by Alphabet, the internet giant that also owns Google.
The companies, without going into detail, specifically excluded China from the planned cooperation, where Chinese internet regulations block Google from operating.
Waymo, a driverless car technology company that has already tested autonomous vehicles across more than 10m miles of public road, has forged alliances with other major car brands. For the past two years, the company has been testing its technology with a fleet of driverless Chrysler Pacifica vans.
But Renault, Nissan and Waymo touted their new pact, which will first look at commercial, legal and regulatory issues with driverless transportation as a service, as "an exclusive agreement for an initial period."
Renault CEO Thierry Bollore cited the prospect of new revenue streams as an important factor in the Waymo cooperation.
"We believe this partnership will accelerate our commitment to deliver new shared mobility services and benefit the automobile ecosystems," he said in a press release.
Nissan CEO Hiroto Saikawa said his company plans to be an early provider of driverless mobility services.