A new survey conducted in the UK found that potential car buyers know relatively little about currently available electric vehicles.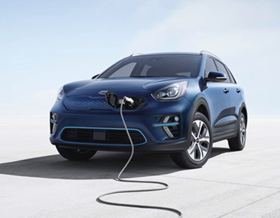 The survey, conducted by research agency Savanta on behalf of Encore Digital Media, found that 18 percent of people questioned had "very low awareness" of EVs. But 59 percent said they were eager to find out more.
The survey outcome suggests that the slow growth in EV sales across western markets doesn't just result from technology and infrastructure obstacles, but also reflects a lack of knowledge among potential car buyers.
"Instead of brands simply announcing they're going electric, investment in educating on the benefits and myth busting the negative perceptions is vital." Russell Kearney, head of automotive at Encore Digital Media, said in a press release. Encore specializes in advertising aimed at niche audiences.
Some of the key conclusions from the survey are:
Four out of 10 respondents knew the Tesla brand, but only 18 percent were aware of BMW's EV offering. The German premium car brand is the second-biggest seller of EVs
Infrastructure and the time it takes to recharge were cited by 42 percent of respondents as a problem, while 34 percent said they are lacking information
All age groups considered EVs expensive
Only 11 percent of respondents said they were willing to pay more than 35,000 pounds for an EV.
Some misconceptions clearly illustrated the need for better marketing, with, for example, 53 percent of respondents unaware that you can charge an EV from a regular household outlet.
Two-thirds didn't know that EVs offer brake energy recuperation and one in five wasn't aware that tax benefits are available when buying an electrically powered car.
Kearney suggested brands offer longer test drives as one way to boost understanding among potential buyers. And brands have a clear opportunity to use better messaging to boost EV sales.
Said the advertising executive: "At the moment, there are just too many risks and unknowns that the average car owner has to overcome before taking the step to an EV."